From Robot Hoovers to AR Drones..  you'll find them here..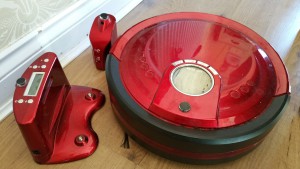 I'm working on a review of this unusual beast. It was imported from Indonesia back in early 2014. It's not really efficient at doing it's job..  i.e picking stuff up.. but none the less its great fun.
I have a bunch of Drones and this is tops.. got some great footage so will get this up hear ASAP. I bumped into a couple of guys flying a 'Proper' drone and they have a GPS unit for AR Drone, i'm going to buy it and give this some more functionality. Check back soon..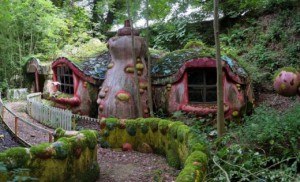 What's this all about, you ask ??
Well, in a previous time a couple of very good mates and I did the models, animatronics and speech synth boards etc.. for the Dunblobbin Mr Blobby theme park at Cricket St Thomas near Chard in Somerset.
I mention this because i'm going to do a section on the Blobby machines. This will just be a fun side project for those interested.
This is a video I was involved in shooting with a good friend (he was in on the Mr Blobby model making.. he's a big talent) It's on another channel of mine but thought if you've gotten this far you might just enjoy it !